Fun things to do in Norristown, PA
Things to do in Norristown, PA:
Norristown, Pennsylvania, is a popular travel destination with a wide array of things to do, including outdoor activities, museums, and excellent dining. This vibrant city offers something for every type of traveller. To ensure you won't miss any must-see attractions, we've compiled this guide of the top-rated things to do in Norristown. From historical sites to cultural attractions, these are the highest-ranked experiences, according to traveller reviews. Whether you're planning a day trip or an extended visit, these must-see places in Norristown will make your trip memorable.
New Mill Road is the official start of Perkiomen Trail, spanning 20 miles from Oaks to Green Lane Park. This trail was once the old bed of the Reading Railroad. The Perkiomen Trail passes through historic villages, including Arcola, Spring Mount, Collegeville and many other small towns in between. There are picnic tables, benches and much more for you to explore with your family during a day out on the trail.
Treetop Adventure Park is a fun and exciting treetop obstacle course experience located at 1661 Harding Blvd., only 0.4 miles away from Elmwood Park Zoo. Guests can enjoy an adrenaline-pumping adventure as they climb over 40 feet in the air on zip lines and obstacles. With great views of the surrounding area and animals at the zoo, this unique experience offers something for everyone. Come check out what all the hype is about - you won't regret it!
Located at 328 E Oak Street, Simmon's Park is a vibrant recreational complex managed by the Norristown Parks and Recreation Department. This sprawling park offers a baseball field alongside two basketball courts, and an open-air plaza memorial to Martin Luther King, Jr. Additionally, those who visit can find seating in several open pavilions scattered throughout the park where visitors of all ages can relax and enjoy the sights and sounds of nature. Simmon's Park is located conveniently 1.6 miles away from downtown Norristown, making it easily accessible to people living in a variety of nearby neighbourhoods.
Norristown Farm Park is 690 acres of nature and opportunities to get closer to the wild. With its address of 2500 Upper Farm Road, Norristown, PA 19403, it's just 0.6 Miles away from the centre of town. Pack your picnic basket and traverse through streams such as Mill Creek, which sustains creekside life! Expose yourself to a working farm and historical structures like the 1885 Saylor-McCann Barn. For a quick detour off city life for some peaceful exploration in nature, you know where you can find it – Norristown Farm Park!
Located in the heart of downtown Montgomery, the Montgomery County Cultural Center is an arts and culture destination. Situated at 208 Dekalb Street, the centre features over 6,000 square feet of space that have been designated by city officials to host performances, workshops, special events, and more. It provides unique opportunities for local artists as well as visitors from around the world to explore and enjoy all aspects of creativity. As a community theatre, Montgomery County Cultural Center offers an auditorium that seats 75 people to view productions in. The centre often hosts programs featuring students from summer camp and theatre classes. With a convenient 0.8-mile location close to other downtown attractions, the cultural centre is a popular draw for locals and tourists alike.
The Norristown Arts Building is a vibrant arts centre located in the heart of Norristown, Pennsylvania. Located at 619 W Washington Street, this space was built with the mission to provide resources to support the teaching, creation, viewing and advancement of art. The building houses several local artists and galleries throughout every level and serves as an accessible cultural hub for both local and visiting audiences alike.
Been looking for a unique place to check out some local art? Pagus Gallery, located at 619 W Washington Street, is the perfect spot! Located in a former costume factory, this non-profit gallery features the artwork of local artists in all forms imaginable. From painting to sculpting, weaving and pottery, visitors can take in the talent of their local area. Not only do they have art on display, but there are also open studio events and receptions. At the reception, visitors can meet the artist behind the work and even purchase prints or handmade items created by them!
Located at 1210 E Main Street, the Mount Carmel Sport Club is an indoor sports club offering recreational activities to its members. The club provides leagues for both darts and bocce balls, as well as large-screen televisions and refreshments. Membership is open to any who are interested in joining and enjoying either of the two sports offered or relaxing with some refreshments while watching one of the big screens.
Ackey's Field is located at 1300 W James Street and serves as a sports field for a variety of activities. Visitors will find a grassy area ideal for playing soccer, football, or baseball, as well as cement basketball courts and a pavilion-covered picnic area. The facility is approximately 3.6 miles from downtown and can be reached quite easily by car or bus. In addition to the sports fields, there are also 10 picnic tables available which makes it perfect for families with small children who want to have some outdoor fun in the sun. Ackey's Field is a great spot for anyone looking for an affordable place to play their favourite sport or just to spend some quality time outdoors with family and friends.
Shannondell Farm is located at 2629 Egypt Road in Audubon, Pennsylvania. An equestrian facility that has been in operation since 1978, the farm shows horses on both local and national levels. It has originated several winners of National Championship titles, Grand Championship titles and Morgan Medallion Awards over its history of horse-showing successes. Shannondell Farm also hosts its own horse shows from April to August. Additionally, the farm sells horses and offers professional training services focused on show horse competitions.
The Philadelphia Zoo is one of the oldest zoos in the United States, and it is a great place to get up close and personal with animals from all over the world. Whether you are interested in mammals, birds, endangered species, or reptiles, Philadelphia Zoo has something for you. At the zoo, visitors can enjoy interactive experiences such as feeding stations and talks from knowledgeable zookeepers. Those looking for a fun day out without breaking the bank will find great value at the Philadelphia Zoo—children under two get in for free, and there are discounted rates for seniors and members of the military. The historical zoo is also home to one of America's best aquariums featuring stunning displays of undersea life. With hundreds of exciting and educational activities available year-round, visiting the Philadelphia Zoo is one of the top things to do on every Pennsylvania vacation checklist!
Things to do in Norristown, PA:
Santander Bank ATM provides convenient banking services for consumers in Blue Bell, PA and surrounding areas. The ATM is open 8 AM - 10 PM Monday through Saturday and closed on Sunday. To make a deposit or withdraw cash at the Santander Bank ATM, please visit the nearest branch. The address is 1799 Dekalb Pike, Blue Bell, PA 19422, United States.
1799 Dekalb Pike, Blue Bell, PA 19422, United States
+18777682265
Citizens Bank ATM in Conshohocken, PA is located at 202 W Ridge Pike. Citizens Bank ATM in Conshohocken, PA, allows you to conveniently access your financial accounts 24 hours a day, seven days a week. Citizens Bank ATM in Conshohocken, PA, offers a variety of banking services, including cash deposits, withdrawals, balance inquiries, bill payments, and account transfers.
202 W Ridge Pike, Conshohocken, PA 19428, United States
Bank of America ATMs are available for customers to access their account information and make deposits and withdrawals from their existing Bank of America checking, saving and brokerage accounts. You can also use these ATMs to load cash into a Bank of America prepaid card or transfer funds to other Bank of America accounts. There is no fee for using this ATM. This ATM accepts debit and credit cards, but not all cards are accepted. The ATM is located 625 W Dekalb Pike STE 100, King of Prussia, PA 19406, United States. Below is a map showing the location.
625 W Dekalb Pike STE 100, King of Prussia, PA 19406, United States
+18444018500
Fun things to do in Norristown, PA
Norristown, PA Tag Cloud
american treasure tour, king of prussia, valley forge, king of prussia, narberth, farm park, king of prussia, pennsylvania, sky zone, chanticleer garden, park, trails, valley forge national historical park, norristown farm park, multiplex, hikers, arboretum, hiking, upper merion township, collegeville, shopping, trampoline park, trampolines, azaleas, dining
Norristown, PA on Wikipedia
Weather in Norristown, PA
Local Businesses serving Norristown, PA:
Our firm is located in Norristown, PA. Our law firm focuses on personal injury cases and wrongful death cases. At Justice Guardians, we take cases for slip and fall injuries in public buildings, nursing home abuse, medical malpractice, dangerous drugs, product liability, and car accidents.
Our law firm is based in Norristown, PA. We have several offices around the greater Philadelphia area. Our law firm established the Norristown location to serve clients in: Norristown, PA; King Of Prussia, PA; Conshohocken, PA; West Norriton, PA; Blue Bell, PA; Bridgeport, PA; Dartmouth Hills, PA, East Norriton, PA, Plymouth Valley, PA, Whitpain Manor, PA, Broad Axe, PA, Audubon, PA, Trooper, PA, Fairview Village, PA, Lowell Hills, PA, Springtown, PA, Jeffersonville, PA, Eagleville, PA, Whitepain Woods, PA, Center Square, PA, Wetherills Corner, PA, and more.
We offer a free case evaluation for all of our clients who were injured as a result of a slip and fall accident, car accident, or other personal injury situation.
Tone Building, 107 E Main St Ste 309, Norristown, PA 19401, United States
+16105968007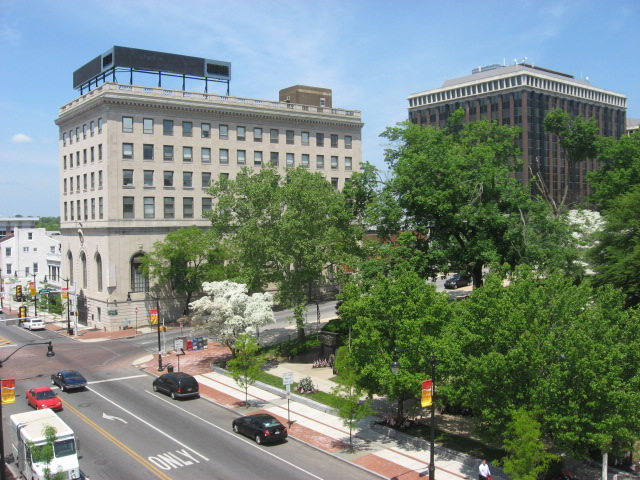 Pharmacy near Norristown, PA:
The CVS Pharmacy has a pharmacy near Blue Bell, PA. If you have a prescription, you can go to the CVS Pharmacy for medications and get discounts on prescription drugs. The CVS Pharmacy is open from 8AM to 10PM. You can find the pharmacy at 1799 Dekalb Pike, Blue Bell, PA 19422. Below is a map showing the location.
1799 Dekalb Pike, Blue Bell, PA 19422, United States
+16102391681
Hospital near Norristown, PA:
Suburban Community Hospital is located in Norristown, PA. Suburban Community Hospital has provided quality health care to the community since 1887. The hospital is a regional medical centre providing comprehensive acute care, surgical speciality care, behavioural health services and women's health services to residents of Montgomery, Chester, Delaware, Berks and Schuylkill counties. The hospital includes the Suburban Hospital Center for Women and Babies, Suburban Hospital Emergency Department, Suburban Hospital Rehabilitation Center, Suburban Hospital Sports Medicine Center, Suburban Hospital Center for Surgery and Suburban Hospital Institute of Surgical Oncology. You can find the address at 2701 Dekalb Pike, Norristown, PA 19401. Below is a map showing the location.
2701 Dekalb Pike, Norristown, PA 19401, United States
+16102782000
Courthouse near Norristown, PA:
The Montgomery County Courthouse provides the legal services needed for the citizens of Montgomery County. The Courthouse also serves as the county's primary building, courtrooms, and administrative offices. The Montgomery County Courthouse is located at 2 East Airy Street, Norristown, PA. Below is a map showing the location.
2 E Airy St, Norristown, PA 19401, United States
+16102783000
Hotel near Norristown, PA:
The Hampton Inn Philadelphia/King Of Prussia is a great place to stay in King of Prussia, PA, with free parking, free WiFi and a complimentary hot breakfast. Located close to shopping centres, entertainment and major highways, this hotel is perfect for business or leisure travellers. Our King of Prussia hotel is near Philadelphia International Airport, just 10 miles away, offering free airport shuttle service.
530 W Dekalb Pike #202, King of Prussia, PA 19406, United States
+16109628111